5 pomysłów na letnią dekorację wnętrza
Lato już niedaleko, choć w tym roku będzie wyglądało inaczej niż do tej pory. Miejmy nadzieję, że ciepłych dni nie zabraknie, ale większość z nas spędzi wymarzone wakacje pod chmurką we własnym ogrodzie. Jak urozmaicić sobie ten letni czas? Poznajcie 5 pomysłów na letnią dekorację wnętrza.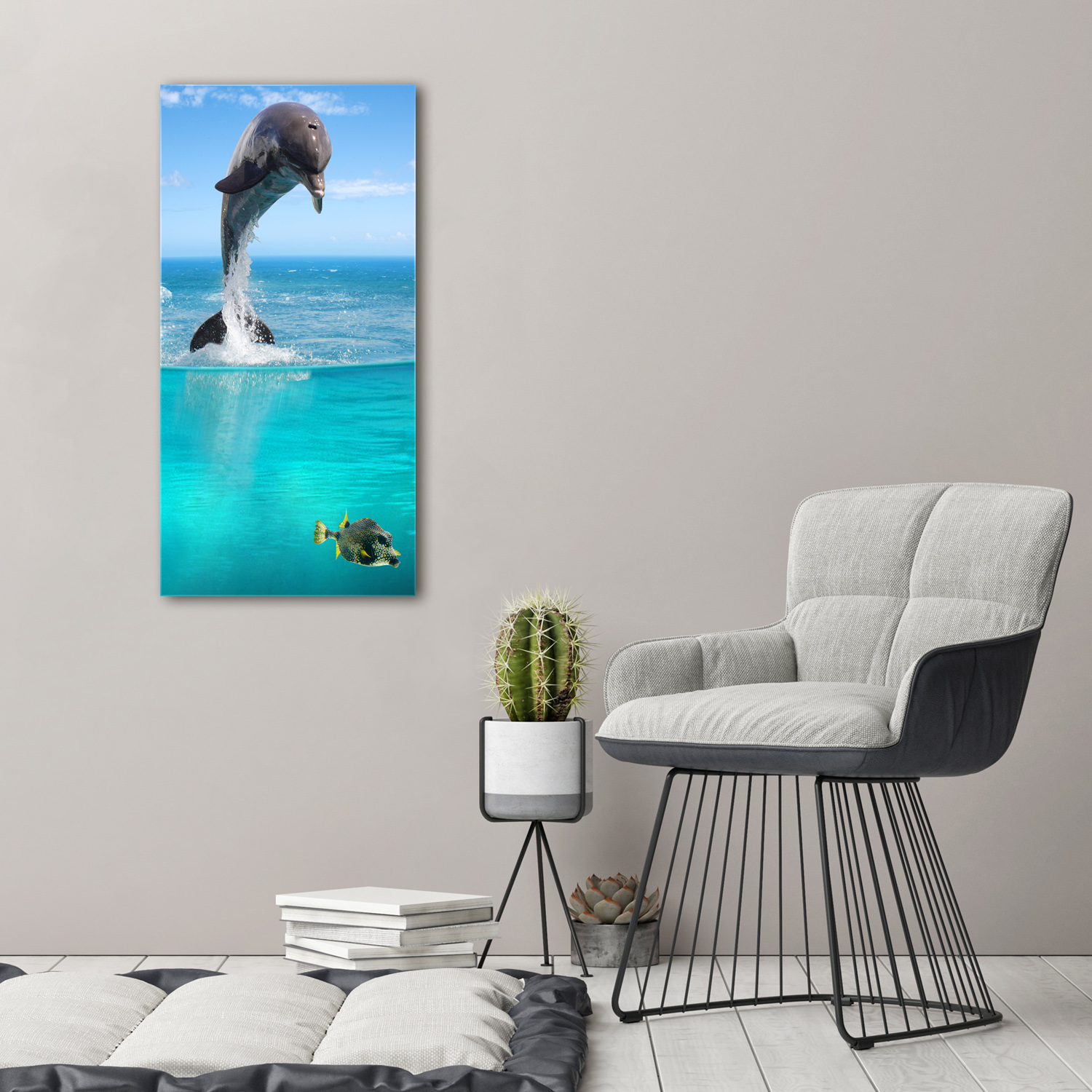 Jak rozjaśnić ciemny salon?
Jednym z dobrych sposobów na optyczne rozjaśnienie wnętrza i uzyskanie przyjaznej przestrzeni, jest wprowadzenie jasnych dodatków, takich jak obrazy ścienne czy poduszki. Jakie dekoracje wybrać, by uniknąć efektu przytłoczenia? Jasne obrazy szklane z motywem zachodu słońca, będą świetnym wyborem! Zachody słońca to uniwersalny motyw dekoracyjny, który sprawi, że każda przestrzeń zyska nastrojowy klimat. Letnie zachody słońca w górach są najpiękniejsze i zostawiają najwięcej wspomnień. Pierwszym pomysłem na letnią zmianę wnętrza będą, więc obrazy z motywem zachodzącego słońca.
Obrazy ścienne z roślinnymi motywami
Jako, że rok 2020 zamknął nas w domach, coraz chętniej sięgamy po żywe rośliny i motywy roślinne, którymi ozdabiamy wnętrza, Miejska dżungla to nowy i coraz bardziej popularny trend dekoratorski, który zostanie z nami jeszcze przez długi czas. Warto, więc dobrać odpowiednie obrazy ścienne z motywem botanicznym do swojego salonu i cieszyć się wszechobecną zielenią we własnym domu.
Kwiatowe pąki rozjaśnią wnętrze
Kwiatowe motywy to absolutny must have tego sezonu. Delikatne i subtelne kwiaty złagodzą surowy charakter wnętrz i ocieplą je. Kwiaty to atrybut kobiecy, dlatego bardzo dobrze sprawdza się w salonie czy kuchni, które nabiorą optycznej lekkości. Warto je wykorzystać również w sypialni czy pokoju dziecka. Obrazy na szkle z motywem pąków kwiatów to idealny wybór na lato!
Intensywne kolory przełamią nudę
Intensywne kolory w nadmiarze przytłoczą wnętrze, pozbawiając go charakteru. Jeśli jednak Wasze wnętrza utrzymane są w jasnej, neutralnej tonacji, warto przełamać te optyczną nudę soczystą purpurą czy pomarańczem. W jaki sposób dobrać kolorowe dodatki, by uzyskać optymalny efekt? Wybierajcie pojedyncze akcesoria dekoracyjne, takie jak: obrazy ścienne, poduszki, okrycia na kanapę czy fotele. Nie bójcie się eksperymentować z odważnymi kolorami! Tkwi w nich ogromny potencjał.
Morza szum, ptaków śpiew, czyli obrazy z morskimi motywami w salonie
Jak radzić sobie, gdy wakacyjne szaleństwo wydaje się być bardzo odległe? Z pomocą przyjdą morskie dekoracje, takie jak obrazy akrylowe z motywem morskiego wybrzeża, muszelki dekoracyjne czy rozgwiazdy. Morsie klimaty można bardzo łatwo wprowadzić do swojego wnętrza, wykorzystując poszewki na poduszki z kotwicą, czy wspomniane wcześniej obrazy na ścianę. Widok wody uspokaja i pomaga zebrać myśli. Mamy nadzieję, że nasze letnie inspiracje przypadły Wam do gustu!
---
Wpisy o podobnej tematyce:
5 najpopularniejszych fototapet do salonu
Obrazy szklane vs. obrazy na płótnie
5 pomysłów na wiosenny wystrój salonu
Dekoracje ścienne do firmy, biura - najpopularniejsze motywy