Urządzamy wynajmowane mieszkanie-pokój studenta: tanio i szybko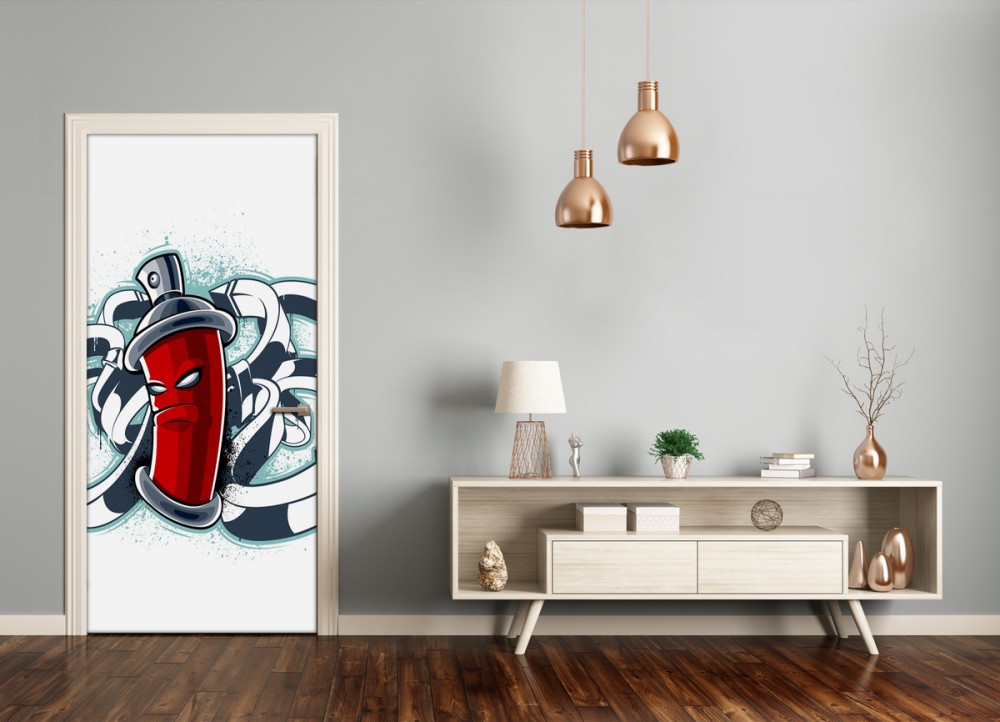 Najmując pokój lub mieszkanie, staramy się znaleźć optymalne warunki do życia. Zwracamy uwagę na niewielki czynsz, dogodną lokalizację, rodzaj ogrzewania, jednak niestety często estetyka wynajmowanego lokum zostaje zepchnięta na plan drugi. To problematyczna kwestia, ponieważ mieszkanie czy pokój dla studenta należy do właściciela, który urządził je według własnego zamysłu, niekoniecznie zgodnego z naszym, zaś nasza ingerencja w sprawie wystroju wnętrz powinna ograniczać się do minimum. W dzisiejszym artykule chcielibyśmy zaprezentować ciekawe inspiracje na temat tego jak nieinwazyjnie, a przy tym jednocześnie tanio i sprawnie urządzić takie wynajmowane mieszkanie czy pokój. Zapraszamy do lektury!
Naklejki na drzwi odmienią Twoje wnętrze
Naklejki na drzwi stanowią oryginalny, a w dodatku wygodny w montażu sposób na odświeżenie każdego wnętrza. Doskonale sprawdzają się do zatuszowania mankamentów starych odrapanych drzwi, które wolelibyśmy zakryć lub zwyczajnie nadać im nowy ciekawszy wygląd. Wystarczy parę chwil, żeby nakleić oraz odkleić tę dekorację, dlatego wynajmujący nie będzie mieć uwag w tej sprawie. Na rynku dostępne są przeróżne wzory oraz rozmiary takich naklejek, dlatego z pewnością uda się je dopasować na każdy rodzaj drzwi, wpisując się przy tym w najróżniejsze stylistyki. Dzięki designerskim fototapetom na drzwi Twój pokój zyska zupełnie nowy charakter!
Obrazy ścienne ozdobą domu
Popularną dekoracją, wykorzystywaną przy wystroju wnętrz są wszelkiego rodzaju obrazy. Niezależnie od dotychczasowej aranżacji, obrazy niezmiennie zdobią ściany domu. Wieszając je, dodajesz swojej przestrzeni niepowtarzalnego uroku – w pomieszczeniu wyczuwalny staje się klimat przedstawiony na obrazie. Jednak decydując się na daną treść, powinniśmy zwrócić uwagę również na materiał, na jakim uwieczniony został obraz. To bardzo istotne, jeżeli chcemy cieszyć się nim przez długi czas.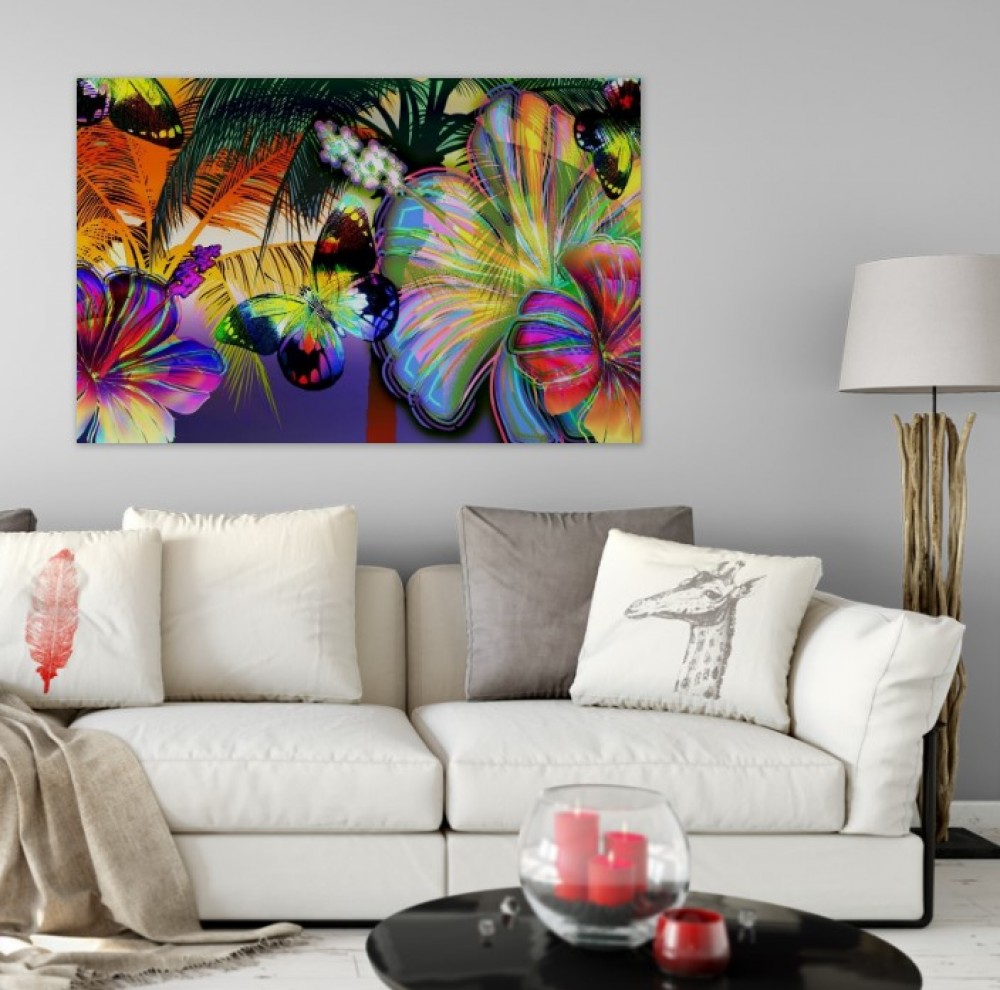 W pokoju dla studenta świetnie sprawdzą się obrazy canvas, malowane na naturalnym płótnie, które zachwyca swoją wyrazistą fakturą. Natomiast w pomieszczeniach o zwiększonej wilgoci lub ryzyku poplamienia, tj. łazienka czy kuchnia, proponujemy obrazy akrylowe lub obrazy na szkle, które można łatwo i bezpiecznie wyczyścić, bez obaw o uszkodzenie farb. Tym sposobem Twój dom nabierze nowych barw, a ściany przestaną być nudne. A kiedy już będziesz się wyprowadzać, możesz zabrać swoje uniwersalne dekoracje ze sobą.
Fototapety, czyli sposób na nową ścianę
Jeśli czujesz, że Twój pokój jest monotonny i brakuje w nim wyraźnego centrum, przemyśl wykorzystanie fototapety ściennej. Dzięki niej, całkowicie odmienisz wygląd dawnego pomieszczenia, zyskując promienny i żywiołowy efekt. Samoprzylepne fototapety są niezwykle wygodne w montażu i demontażu, dlatego właściciel Twojego mieszkania nie powinien mieć nic przeciwko. Niech słoneczna plaża, kwiecista łąka czy klimatyczny las iglasty zagości w Twoim pokoju!
Zegary na szkle – praktyczna dekoracja
Pokoje studenckie mają zazwyczaj niewielki metraż. W jednym miejscu powinniśmy rozplanować przestrzeń do nauki, łóżko do spania oraz strefę relaksu – nie jest łatwo to wszystko pogodzić. Dlatego warto stawiać na kompaktowe rozwiązania, łącząc różne aspekty w jednym elemencie. Idealnym gadżetem do niewielkiego lokum będzie zegar na szkle. Nie tylko wskazuje godzinę, ale również na jego łatwej w czyszczeniu tarczy ze szkła widnieje dowolny obraz. Wykorzystując ten rodzaj dekoracji, w praktyczny sposób uświetnisz swoje mieszkanie i równocześnie zadbasz o swoją punktualność.
Urozmaić swoją kuchnię ze szklanymi deskami!
Szczypty oryginalnego designu warto dodać również naszej kuchni. Często wynajmujący traktują to pomieszczenie po macoszemu, skupiając się przede wszystkim na pokojach dziennych i sypialniach. Natomiast, żeby dodać nieco koloru przestrzeni do gotowania, wystarczy czasem naprawdę drobiazg. Do takich należy chociażby deska na szkle, na której wydrukowano ciekawy obraz. Mogą to być soczyste owoce lub malowniczy krajobraz – od Ciebie zależy, co wybierzesz oraz jak zamierzasz pobudzać swój apetyt. Na szklanych deskach wygodnie się kroi oraz z łatwością się je czyści. W dodatku zapach krojonych produktów spożywczych nie przenika do powierzchni deski, przez co zawsze pozostanie świeża i czysta.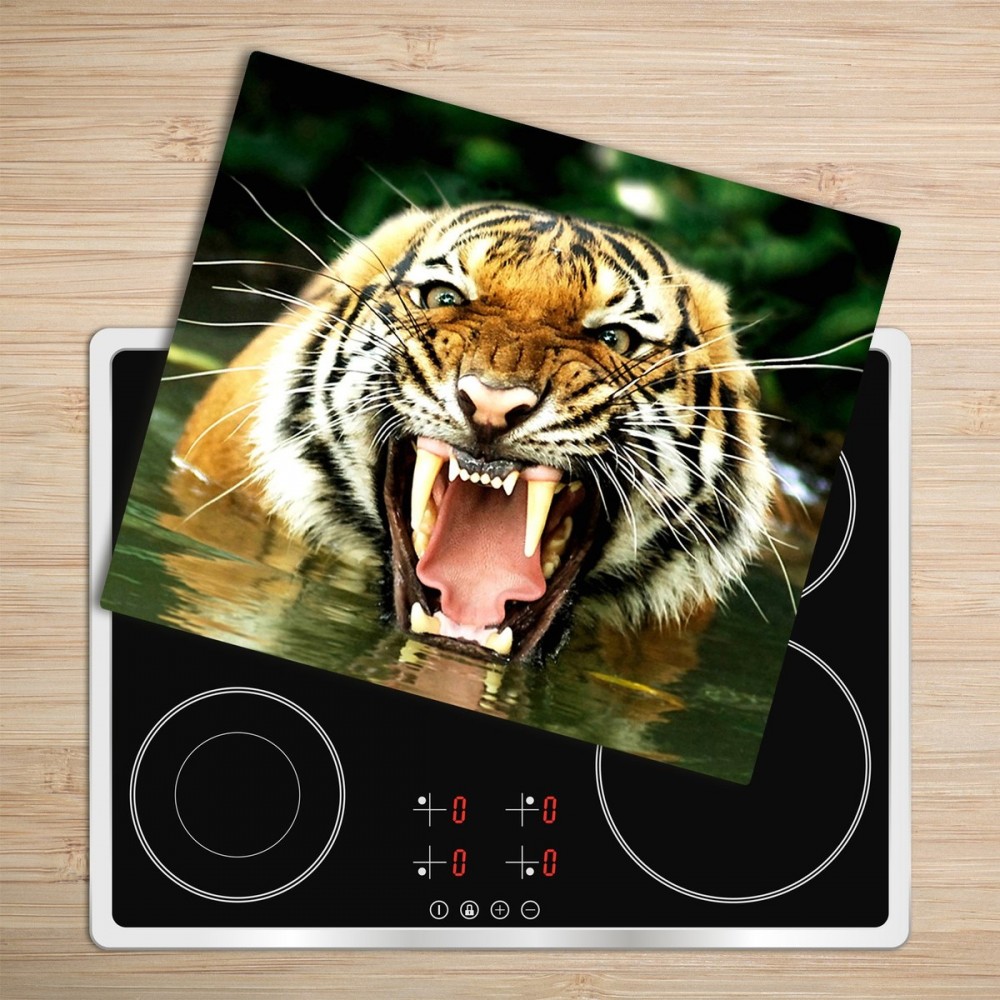 Sprawdzonych tricków i niebanalnych pomysłów na urządzenie pokoju dla studenta lub całego mieszkania jest jak widać sporo. Nie potrzeba od razu gruntownego remontu, żeby wizualnie odświeżyć monotonne lokum. Czasem wystarczy wprawne oko dekoratora i przydatne gadżety w ulubionej kolorystyce, żeby nasz dom zaskakiwał stylem i dobrym smakiem.
Wszystkich najemców zachęcamy do odważnego eksperymentowania i zabawy przestrzenią!
---
Wpisy o podobnej tematyce:
FOTOTAPETY 3D-ZMIEŃ WNĘTRZE POKOJU Z POMOCĄ OBRAZU
NOWOCZESNE ARANŻACJE W SZARYM KOLORZE